Archive for February, 2011
Monday, February 28th, 2011

Podcast means producing and publishing audio and video files over the web in a specific format. The term podcasting is derived together from the name of the MP3 player "iPod" and the word "broadcasting". Podcasting works with all standard MP3 players. (more…)
Thursday, February 24th, 2011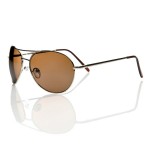 When it comes to learning a foreign language, always listening, speaking, reading and writing are in demand. Due to the various offers on the Internet today it is not hard to practice these skills, especially reading and listening. In this article we focus on reading practice.
Learning should be fun. If one practice using textbooks only, one often turns in circles with repetitive lyrics that are tailored to the vocabulary of the learner. This is good for a start, but boring in a long run. Students should challenge themselves and learn to deal with different text content and difficulty level. Because if you face the language in everyday life, there is no agreement on the current knowledge of the texts.
Wednesday, February 23rd, 2011
Microsoft announced Monday that Facebook chat is now available to Hotmail users worldwide, wherever Facebook has a presence.
Microsoft first added Facebook chat to Hotmail back in September, but at that point it was only available in six regions. Several weeks ago, the feature went global via Windows Live Messenger, and it is now available everywhere via Hotmail, too. (more…)
Thursday, February 17th, 2011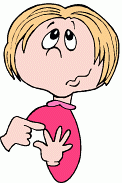 If you have your WordPress blog of course you like to know also more about statistics. How many visitors your blog had today, how many yesterday or last week etc. The solution for this and more is the Plugin "Count per Day".
The developer of "Count per Day", the German Tom, stated it is "a simple counter". Well, simple to install, simple to handle, but the plugin is really a great tool and not just a "simple counter".
It shows optional also where your visitor coming from, which pages and articles has how many reads and a lot more.
"Count per Day" is a must-have-plugin for WordPress. It can be downloaded here. And for help, suggestions or other concerns visit the plugin page of the developer and leave a comment.
Sunday, February 13th, 2011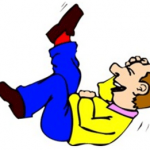 At a recent computer expo (COMDEX), Bill Gates reportedly compared the computer industry with the auto industry and stated,
'If Ford had kept up with technology like the computer industry has, we would all be driving $25 cars that got 1,000 miles to the gallon.'
In response to Bill 's comments, Ford issued a press release stating:
If Ford had developed technology like Microsoft, we would all be driving cars with the following characteristics:
For no reason whatsoever, your car would crash……..Twice a day.
Every time they repainted the lines in the road, you would have to buy a new car.
Occasionally your car would die on the freeway for no reason. You would have to pull to the side of the road, close all of the windows, shut off the car, restart it, and reopen the windows before you could continue. For some reason you would simply accept this.
Occasionally, executing a maneuver such as a left turn would cause your car to shut down and refuse to restart, in which case you would have to reinstall the engine.
Macintosh would make a car that was powered by the sun, was reliable, five times as fast and twice as easy to drive – but would run on only five percent of the roads.
The oil, water temperature, and alternator warning lights would all be replaced by a single 'This Car Has Performed An Illegal Operation' warning light.
The airbag system would ask 'Are you sure?' before deploying.
Occasionally, for no reason whatsoever, your car would lock you out and refuse to let you in until you simultaneously lifted the door handle, turned the key and grabbed hold of the radio antenna.
Every time a new car was introduced car buyers would have to learn how to drive all over again because none of the controls would operate in the same manner as the old car.
You'd have to press the 'Start' button to turn the engine off.
PS – I 'd like to add that when all else fails, you could call 'customer service' in some foreign country and be instructed in some foreign language how to fix your car yourself!!!!
Friday, February 11th, 2011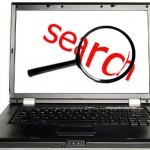 SearchStatus is a toolbar extension for Firefox and SeaMonkey that allows you to see how any and every website in the world is performing. Designed for the highly specialised needs of search engine marketers, this toolbar provides extensive search-related information about a site, all conveniently displayed in one discreet and compact toolbar.
For every site you visit using, SearchStatus lets you view its Google PageRank, Google Category, Alexa popularity ranking, Compete.com ranking, SEOmoz Linkscape mozRank, Alexa related links and backward links from Google, Yahoo! and MSN. This combined search-related information means you can view not only the link importance of a site(according to Google and Linkscape), but also its traffic importance (according to Alexa and Compete), so providing a balanced view of site efficacy.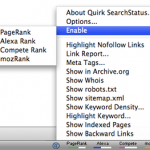 The SearchStatus Mozilla Firefox/SeaMonkey extension appears unobtrusively at the bottom of the browser on the status bar.
If you choose to view backward links for a particular page, they open in new tabs in the same browser window. Disable the automatic PageRank, Alexa, Compete or mozRank queries and they fold away from view.
Conclusion: A useful extension and indispensable for web marketing experts.
Thursday, February 10th, 2011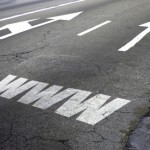 While working on various web projects we also use free hosting for both projects with static pages as projects with WordPress and plugins. The following is a brief overview of our experiences which some webmasters may help if one is looking for free web hosting.
000webhost
http://www.000webhost.com
Account has been activated only on request after 2 weeks
WordPress is not running
In research, other negative experiences found
Award Space
http://www.awardspace.com
WordPress is not running
CWahi
http://www.cwahi.net
WordPress is not running
CwCity
http://www.cwcity.de
very good performance
No major problems with WordPress and Plugins
Funpic
http://www.funpic.de
for dynamic projects conditional suitable
WordPress runs with limitations, but some plugins do not work
Lima City
http://www.lima-city.de
respectable performance
WordPress runs, with most of the plugins no problems
Ohost
http://www.ohost.de
for dynamic projects conditional suitable
WordPress runs with limitations, but some plugins do not work
Xtreemhost
http://www.xtreemhost.com
good performance for static Web projects
major problems with plugins in WordPress
And the winners are:
CwCity (highly recommended)
Lima-City (recommended)
Do you know other free host? What experience have you had? We welcome your comments.
Monday, February 7th, 2011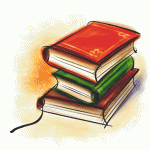 To study German language with a German teacher in one-on-one tutorials is a good opportunity to see in a short time good learning achievements. This opportunity is available to all interested parties in Cebu. In class established teaching materials are used. In addition, students receive multimedia (MP3, CD) as well as access to exclusive online help to make learning fun.
The courses are set in content and timing to the needs of the students. To prepare for the exam "Start Deutsch" (A1) at the Goethe Institut are currently in particular the following courses offered:
Super-intensive course in the months of February and March – exam in April in Cebu or also in Manila possible
Intensive course in the months of February to August – exam within the 2nd half of the year in Cebu or in Manila possible
For students outside Cebus is assistance in the search for a desired accommodation for the study period optional. Interested parties can request using the contact form.
Tuesday, February 1st, 2011
Facebook, the social network, is introducing its Places Deals service in several key European countries and Canada, allowing marketers to send tailored offers to mobile phone users. Places Deals, being launched in Canada, Germany, Italy, France, Spain and the UK, promotes discounts and incentives from retailers, restaurants and similar outlets to nearby Facebook members using wireless handsets.
It was unveiled in the US during November 2010, attracting organisations like H&M, Macy's and Gap, and is accessible via iPhone, iTunes and Android apps. "The wisdom of friends has taken over from the wisdom of crowds, through a highly personal experience in the real world," Emily White, Facebook's director of local, told the Guardian.
"Facebook local enables users to take that Facebook identity out and about … Places is the 'where' to 'what am I doing' and 'who am I with'. And it allows businesses to start joining the conversation."
"Doing Deals does drive 'liking' of pages. Over time that relationship will become more explicit."
In Germany leveraging this opportunity – which is currently available to clients for free – are Cinemaxx, Vapiano, Esprit, Benetton, Douglas, Gravis and the soccer club Bayern Munich. Benetton will donate €2 for every check-in to a technology center in Kenya.
According to Ian Maude, head of internet at research firm Enders Analysis, Facebook's strategy should prove particularly profitable, as it merges the benefits of popular alternative properties. "This move is a no brainer for Facebook. Places Deals is a combination of Foursquare meets Groupon," he said. "It is the company's first major move into mobile, discounts and location based advertising. I think this has the potential to be a smash hit for them."
But White suggested Facebook's latest package is set to occupy an untapped position in the market. "I don't think this will kill Groupon," she said. "It is very different from Groupon's offering today and takes advantage of the unique platform Facebook has. "We don't want to kill Groupon, they have been an amazing partner on a number of fronts."
The localisation of Facebook's marketing services may also heighten its rivalry with Google, which has effectively monetised the long tail of advertising over recent years via search ads.