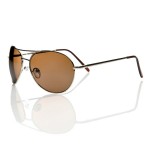 When it comes to learning a foreign language, always listening, speaking, reading and writing are in demand. Due to the various offers on the Internet today it is not hard to practice these skills, especially reading and listening. In this article we focus on reading practice.
Learning should be fun. If one practice using textbooks only, one often turns in circles with repetitive lyrics that are tailored to the vocabulary of the learner. This is good for a start, but boring in a long run. Students should challenge themselves and learn to deal with different text content and difficulty level. Because if you face the language in everyday life, there is no agreement on the current knowledge of the texts.
The Internet as an endless source of text
As learners of German (or any other foreign language) you might use as a starting point in the web articles and sites like this blog, which deal with the learning of German as a foreign language. Here you find links to sources with texts in German.
Personal reference
Select the text you are reading, according to your interests! The practice is intended to be fun. Are you interested in politics, read articles about current political events. Or are you a sports fan? Available on the Internet are countless articles in German language to athletes and sports competitions. Do you enjoy Cooking? Read recipes, try it out and get to know this part of the culture! Other websites and articles report the lives of the rich and famous. If you're interested, read the latest news about your favorite celebrity or get to know for you so far unknown artists!
How to read?
Once you have found after a couple of clicks an article that interests you, it is also important, how you read this to you new text. Here are some tips that will help you learn:
Read out loud!
Even if you are alone or the people around you do not understand German language, you should always read aloud. It is scientifically proven that our brains most reserves everything we talk itself.
Understand without a dictionary
Try to understand new words to you without a dictionary. If you discover an unknown word, read and understand first the phrases before and after this word. Almost anytime, you can then guess the meaning of the new word. Then you're free to use your dictionary to check whether your guess is correct. This is the way to learn to get along with German language in everyday life, because "in real life" you have no opportunity to look constantly to the dictionary first. The same technique you use when you do not understand a sentence: Read the sentences before and after, and almost always you will "understand" what must be the meaning of this to you incomprehensible sentence.
Do not overdo it!
Although the Internet is an endless source of German texts, you should never overact. It is better to read every day a small article than once a week a whole book. Especially at the beginning, you should not always read each article completely. Read sometimes better the headline only and the first paragraph; this is often enough to be informed of the content. It is always easy to find the right balance: Read only as long as you do not feel it as a burden! Because never forget: Learning German should and can be fun!
Let's go!
Here is a small selection of text sources in German, so you can try it out right away:
| Website | Topic |
| --- | --- |
| sueddeutsche.de | News, comments and background reports on politics, culture, business and sports |
| Bravo – The Youth Magazine | Bravo is the most popular magazine of young people in Germany |
| Mädchen.de | All about beauty, fashion, style, celebrities, schools and enlightenment – especially for girls |
| Sport Bild | SPORT BILD is a widely-read magazine for Sports Fans |
| Lisa Cooking & Baking | Lisa Kochen und Backen with recipes |
Other sources can be found within the Link Directory under "Reading". And if reading this article was fun for you, please write a comment, click the Like button top left on this blog or share the article with your friends!
5 Responses
We want to go to Germany in 2015, I really enjoy reading about it, I want to know more about the people of Germany how they live and where they live

when i was searching yahoo just for this issue, I feel that its no answer for me , but thanks god , your article save me from this;2

Youre so cool! I dont suppose Ive read anything like this before. So nice to find somebody with some original thoughts on this subject. realy thank you for starting this up. this website is something that is needed on the web, someone with a little originality. useful job for bringing something new to the internet!

Weeeeellll, now that's a post well worth reading!

Nice insights, in fact it has helped me a lot for preparing my project. Now I can starting working on it. I am looking forward to seeing any new updates in this website.