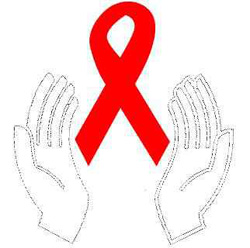 Human immunodeficiency virus (HIV) infections recorded in the Philippines have broken from a 20-year low to a rapidly spreading disease, particularly in Cebu, Davao and Manila, a new report by the Joint United Nations Program on HIV/AIDS (UNAIDS) revealed.
In the Philippines, six new cases of HIV-infected patients are recorded everyday.
New HIV infections in the Philippines are doubling every year due to inadequate prevention efforts and poor knowledge of risky behaviour among vulnerable groups, a top U.N. official said in an interview.
Philippines Human Rights Watch places alone in Angeles City the figure at between 30,000 to 55,000 people infected with HIV. It states 7 out of every 10 girls who work in bars in Fields ave, Angeles, are infected with HIV.
Mr. Jonas Bagas, vice chair of TLF Share and a member of the Philippine National AIDS Council: "We need to think out of the box, continue and strengthen spirit of collaboration between government agencies and civil society groups but make the legal framework a tool that enables effective, gender sensitive, evidence-based and rights-based prevention, treatment, care and support services and interventions. In short, the law needs to be overhauled."
In some regions, leaders are also active at the local level, such as in Cagayan de Oro, where 23 people are registered positively with HIV, of which one person has already died. 3 people are under observation after they were seen with symptoms of the disease. The newly organized Cagayan de Oro AIDS council calls for especially those persons who doubted themselves to have HIV to visit City Health Office and Aids Council to find out if individiduals are HIV positive and afterwhich, a regular screening will be conducted.
Besides the rising number of HIV infections, other sexually transmitted diseases are common in the Philippines. New mutations, such as a recently emerged gonorrhea strain in Japan, are resistant to antibiotics and a cause for great concern.
Only in Cebu City in 2010 at least 8,000 people were recorded with sexually transmitted diseases (STD). Most of them were women working as prostitutes (CSW: commercial sex workers) and entertainers in nightclubs, bars and pubs.
Controversy sex education and family planning
The government of President Benigno NoyNoy Aquino makes great efforts to bring a law on adoption, which is now debated in its fifth congress: The Reproductive Health Bill 5043. There is much controversy, which is still pending a vote.
Opposition to the bill mainly comes from the Catholic church, which frowns on any form of contraception, except the natural rhythm method, which refers to abstention from sex.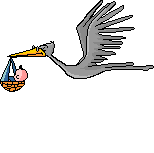 The problem is that people think the RH bill is meant only for family planning, which they then associate with old-style population education schools with reproductive anatomy, condoms and pills and which anti-RH groups say will be taught in grade school. What the RH bill proposes is sexuality education, taught early, yes, but in an age-appropriate way to deal with human development, relationships, gender roles and responsibilities.
The opposition to early sexuality education also comes from the misconception that before puberty children have no sexuality. Yet the biological facts are clear: the body begins to change as early as the age of 6 or 7, being primed in very subtle but significant ways for approaching puberty. By the time menstruation arrives (or, for males, the first wet dream), the body has already been producing hormones for some time to bring about puberty.
Senate President Juan Ponce Enrile has warned that proponents of the reproductive health (RH) bill have "cleverly" packaged it as a health measure when it is clearly about population control.
Representatives of the Catholic Church repeatedly renewed the call for people not to support the Reproductive Health (RH) bill.
The Catholic Church as we all know has declared that the Reproductive Health Bill 5043 which seeks passage from the House of Congress is an Anti-life Bill. The Reproductive Health bill in the House of Representatives is being presented as a health bill and an antipoverty bill at the same time. It is neither. It is not what its authors say it is; it is everything they say it is not. It is an ideological attack on human life, the family, and our social and cultural values. Why include children among those who need reproductive health services? Are they implying that we expect children to be sexually active? Why is it wrong? It's wrong because it interferes with the natural generative process.
Sexual Intercourse is for married couples only, and must always be open to life. These sections will sabotage the role of parents as primary educators of their children in a delicate subject like sex; parents should be the one to introduce to their children this topic since they know the maturity level of each of their own child; and should be chastity based. It will promote early curiosity and subsequently early sexual activity among children.
All other Christian churches, led by the Iglesia ni Cristo and Protestant churches, and even including the assembly of Islam clerics, support the bill.
Members of the Youth Consortium blamed the Catholic Bishop Conference of the Philippines (CBCP) as the reason why the RH Bill has been dragging in the House of Congress.
An insight into the debate over the bill is obtained, for example, through this post in Manila Standard Today.
Tags: diseases, health, Philippines