Listen
One of the students stated: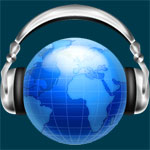 "Listen is often considered (by students) to be one of the most difficult parts of the Deutsch A1 Exam. However, mastering this skill will enable us to acquire German (or any other foreign language) more easily. Check out these tips!
How to Learn a Language by Listening to the Radio "
Links to German Radio Stations
| Radio Station | Windows Media Player | WINAMP Player |
| --- | --- | --- |
| Antenne Brandenburg | Listen | |
| Bayerischer Rundfunk – Bayern 1 | Listen | |
| Deutschlandfunk | Listen | Listen |
| Einslive – 1Live | Listen | Listen |
| WDR 2 – Westdeutscher Rundfunk | Listen | |
During our recommended private lessons with a German teacher in Cebu students receive, in addition to the usual teaching material, media based on the individual conditions (media files for the mobile phone or iPod or CD's). This helps the students to get familiar with the sound of the German language, teaches the ability to hear and extend the vocabulary.
Registrations or requests for this teaching is possible through our contact form.
Posts:
Online course German A2 from January 2nd, 2023
German Language Examinations in Cebu
German Language Exams
German - Exams in the Philippines
German A1 - Exams in the Philippines