Archive for the 'Guidance' Category
Monday, February 7th, 2011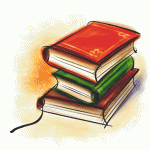 To study German language with a German teacher in one-on-one tutorials is a good opportunity to see in a short time good learning achievements. This opportunity is available to all interested parties in Cebu. In class established teaching materials are used. In addition, students receive multimedia (MP3, CD) as well as access to exclusive online help to make learning fun.
The courses are set in content and timing to the needs of the students. To prepare for the exam "Start Deutsch" (A1) at the Goethe Institut are currently in particular the following courses offered:
Super-intensive course in the months of February and March – exam in April in Cebu or also in Manila possible
Intensive course in the months of February to August – exam within the 2nd half of the year in Cebu or in Manila possible
For students outside Cebus is assistance in the search for a desired accommodation for the study period optional. Interested parties can request using the contact form.