Posts Tagged 'counter'
Thursday, February 17th, 2011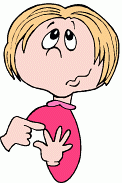 If you have your WordPress blog of course you like to know also more about statistics. How many visitors your blog had today, how many yesterday or last week etc. The solution for this and more is the Plugin "Count per Day".
The developer of "Count per Day", the German Tom, stated it is "a simple counter". Well, simple to install, simple to handle, but the plugin is really a great tool and not just a "simple counter".
It shows optional also where your visitor coming from, which pages and articles has how many reads and a lot more.
"Count per Day" is a must-have-plugin for WordPress. It can be downloaded here. And for help, suggestions or other concerns visit the plugin page of the developer and leave a comment.