Archive for the 'Philippines' Category
Wednesday, October 30th, 2013
It should be a long weekend. I came back from school on Saturday as a German teacher and was looking forward to report for work next on Wednesday only. On the night of Monday to Tuesday I suddenly felt very bad. I immediately thought of a food poisoning, because we had eaten fish in the evening. That was not a nice imagination, because I knew of such a food poisoning that can persist for several weeks. A few years ago I had experienced such a poisoning, and it took me two weeks to get back on my feet again. So I was hoping that there is something else and I can recover from on the following Tuesday.
On Tuesday was no work because it was a holiday (a Muslim holiday that was declared as a national holiday in the Philippines). In the morning I struggled out of bed, because my family was already up. It was about 7 am, and I was pretty broken through the sleepless night. After a diet breakfast for the sick I thought: Fortunately, today is a holiday. So I go right back to bed and I can hopefully recover.
Saturday, September 22nd, 2012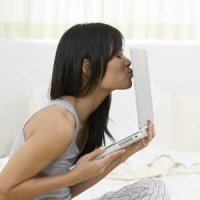 The Philippine government has passed a law that is in the cybersex made punishable in the broadest sense. The rule is part of the Comprehensive Cybercrime Prevention Act, signed on the 12th of September. Besides cybersex the law includes other online crimes such as hacking, identity theft, spamming, libel and child pornography.
(more…)
Thursday, September 29th, 2011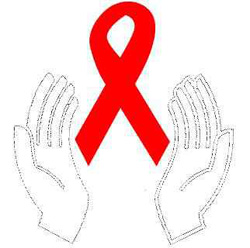 Human immunodeficiency virus (HIV) infections recorded in the Philippines have broken from a 20-year low to a rapidly spreading disease, particularly in Cebu, Davao and Manila, a new report by the Joint United Nations Program on HIV/AIDS (UNAIDS) revealed.
In the Philippines, six new cases of HIV-infected patients are recorded everyday.
New HIV infections in the Philippines are doubling every year due to inadequate prevention efforts and poor knowledge of risky behaviour among vulnerable groups, a top U.N. official said in an interview.
Philippines Human Rights Watch places alone in Angeles City the figure at between 30,000 to 55,000 people infected with HIV. It states 7 out of every 10 girls who work in bars in Fields ave, Angeles, are infected with HIV.
Monday, September 19th, 2011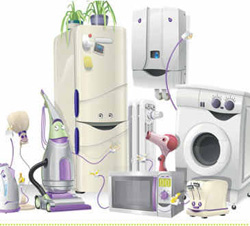 There are obviously 2 – 3 different power systems in the Philippines, depending on the island. All the electricity networks work with around 230 -240 V as in many western countries but with 60 Hz (50 Hz in many other countries), which will cause some appliances brought from other countries do not work properly. E-tools, electric motors, washing machines etc. may run too fast and can overheat and burn easily. Most electrical devices one should better buy in the Philippines than to bring it for a lot of money to the Philippines.
Saturday, September 10th, 2011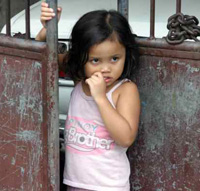 The core value of Philippine society is "hiya" (Tagalog, in Bisaya: ulaw), which controls the social and individual behavior of Filipinos. Hiya is a feeling of failure and triggers from deep inside shame and disgrace, when Filipinos realize that they have violated the rules of conduct and expectations of society. This since ancient times instilled sense has made most of Filipinos shy and reticent people. So most Filipinos are afraid to talk frankly about a problem, concern or request. Hiya is also a means of coercion, educating with force the already small children in certain social norms of behavior. It characterizes the relationships between the Filipinos and decisively expressed in many small, but typical Filipino behavior. It is unseemly for example, to express outspoken criticism of a person or group, and they always express it indirectly with soothing phrases.
Thursday, September 8th, 2011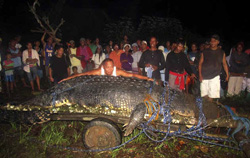 It weighs one ton and is believed responsible for eating at least one fisherman, but this monster crocodile has finally been caught by 100 very cautious men. Measuring 21ft from snout to tail, the massive creature is the largest crocodile captured alive in recent years.
The beast was caught, after a three-week hunt, in a creek in the Philippines by villagers who had lived in fear of it for more than 20 years. Its nearest rival in the monster stakes is Cassius, an Australian salt-water crocodile which measures a 'mere' 18ft – and which is still on the loose in the Northern Territory.
Thursday, August 25th, 2011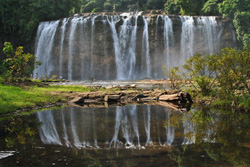 Touted as the Niagara Falls of the Philippines, the Tinuy-an Falls is a beautiful white water curtain that flows in three magnificent levels, located in Bislig City, Surigao del Sur in the southern Philippine island of Mindanao. Approximately 180 feet high and a breathtaking width of 95 meters, it is said to be the widest waterfalls in the Philippines.
(more…)
Tuesday, August 23rd, 2011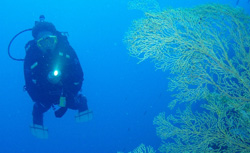 The Philippines was chosen as one of the top diving destinations of the world during the recently concluded 19th Marine Diving Fair in Japan.
The country was voted as Best Diving Area and Best Dreaming Area, alongside heavyweights such as Maldives and Palau, the Tourism Department said in a statement.
(more…)
Thursday, May 26th, 2011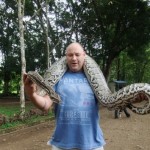 After an approximately four feet long Python had been chasing some residents fear, the snake in the town of Cainta, province of Rizal was caught on Tuesday morning.
The constrictor was seen on a vacant lot in the San Andres village after residents told that a python had eaten chicken in the area, said one resident, who had captured the snake.
(more…)
Saturday, April 23rd, 2011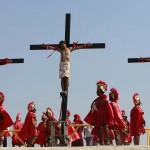 Bloody ritual in the Philippines: In memory of the suffering of Jesus several believers was nailed to the cross. On Good Friday the faithful do remember in this way the suffering of Jesus. The brutal spectacle attracts thousands of tourists.
(more…)