Archive for August, 2011
Saturday, August 27th, 2011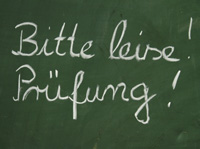 Below is a list of upcoming dates for the examination "Start Deutsch 1" (A1) by the Goethe Institute in the Philippines. The examination corresponds to the first level (A1) on the six-stage scale of competence levels of the Common European Framework of Reference for Languages. The Goethe-Zertifikat A1/ Start Deutsch 1 can be used by spouses as proof of the German language skills that are required for them to be reunified with their partners in Germany. The certificate is also required for issuing the visa for Marriage (Fiancé).
Thursday, August 25th, 2011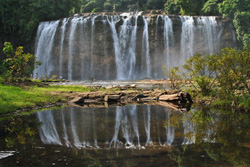 Touted as the Niagara Falls of the Philippines, the Tinuy-an Falls is a beautiful white water curtain that flows in three magnificent levels, located in Bislig City, Surigao del Sur in the southern Philippine island of Mindanao. Approximately 180 feet high and a breathtaking width of 95 meters, it is said to be the widest waterfalls in the Philippines.
(more…)
Wednesday, August 24th, 2011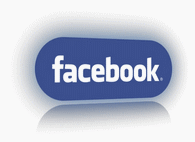 How to Facebook? – Part 3
Not everything you like what your friends like, not everything you are interested in what your friends find interesting. You want to unfriend your friend at Facebook cause he plays FarmVille and your News Feed is flooded with his FarmVille posts? Wait a moment! It is your friend, isn't it? Don't worry, you do not need have to bear with all that posts or requests you are not interested in. You can just hide and block it without loosing your friend. Here is how:
(more…)
Tuesday, August 23rd, 2011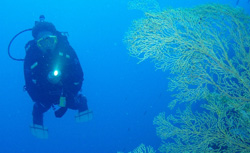 The Philippines was chosen as one of the top diving destinations of the world during the recently concluded 19th Marine Diving Fair in Japan.
The country was voted as Best Diving Area and Best Dreaming Area, alongside heavyweights such as Maldives and Palau, the Tourism Department said in a statement.
(more…)
Saturday, August 20th, 2011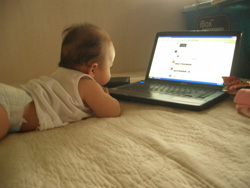 Did you know that the minimum age allowed to use Facebook, is 13 years? This is based on the U.S. federal law COPPA (Children's Online Privacy Protection Act), which currently prohibits U.S. companies to store personal information from children. Standing in the opinion of Mark Zuckerberg, the founder of Facebook, this network should also be open for children under 13. Zuckerberg, sees its network as an educational platform, which has something to do with upbringing. So students should learn online together and motivate each other.
(more…)
Thursday, August 18th, 2011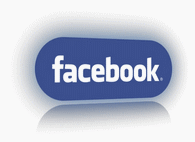 How to Facebook? – Part 2
At present, once again a message on Facebook provides nervousness, and is spread by many people. According to this Facebook make all the phone numbers for friends visible. But do not worry, at Facebook is only visible, what is allowed in the privacy settings.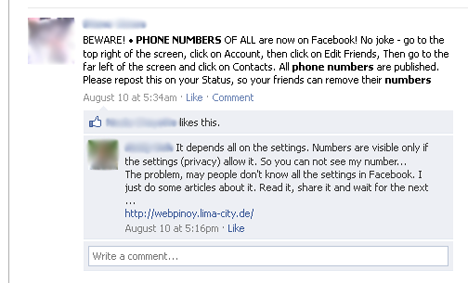 Here is a guide on how to set the visibility of the telephone number (or multiple phone numbers).
(more…)
Saturday, August 13th, 2011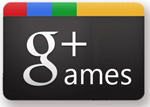 Google is expanding its offering of its competing product to the social networking site Facebook. Google+ users can now play games on the platform. First 16 games are offered, including the popular "Angry Birds" and a version of Poker by Zynga.
(more…)
Wednesday, August 10th, 2011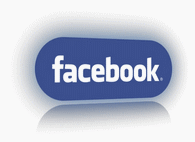 How to Facebook? – Part 1
Have you noticed that you are only seeing updates or getting comments from the same people lately? That's because Facebook made a change so that you only see posts from people you interact with regularly.
(more…)
Thursday, August 4th, 2011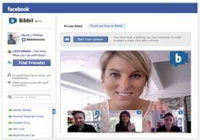 The world's largest online network with over 750 million users, Facebook launches group and video chat features!
Facebook CEO Mark Zuckerberg announced the new features at a press conference.
The video chat in cooperation with Skype is now available and easy to operate.
With just one click the function can be activated. Users do need a camera and a microphone at the PC.
Another new feature is the ability to chat with multiple friends. According to Zuckerberg, Facebook has worked on the changes about half a year.