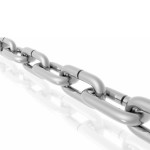 WordPress offers the possibility to save links and sort by category. These links can be shown at the blog using widgets. For most blogs, however, after a time it will more and more links one like to save permanently and use for future reference. From a certain number, however, many links remain in secret, if one uses the widget display only.
Link Library is a plugin for WordPress, which helps to display the collected links in a link directory. The plugin offers a number of administrative tools, to determine content and appearance of the directory. The link directory in this Weblog has been created with the plugin.
It is also possible to let visitors of the blog enter link suggestions through the plugin if one wish for.
Do you like to use this plugin on your blog? It's easy:
Download the latest version
Unzip the package
Upload the files via FTP to the plugin directory
Activate the plugin in the admin panel of the blog
Do the settings in the admin area of Link Library
Create a new page and insert the short codes of your Link Library
Examples of using the plugin and also help you find at the author's website Yannick Lefebvre
Leave a Reply
You must be logged in to post a comment.