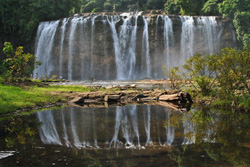 Touted as the Niagara Falls of the Philippines, the Tinuy-an Falls is a beautiful white water curtain that flows in three magnificent levels, located in Bislig City, Surigao del Sur in the southern Philippine island of Mindanao. Approximately 180 feet high and a breathtaking width of 95 meters, it is said to be the widest waterfalls in the Philippines.

Its majestic natural formation and its picture perfect beauty is one of its kind and truly one of the best waterfalls in the entire country. The centuries old amazing giant trees, ferns and vines in a thick rainforest that surround it give a spectacular view of a beautiful natural creation.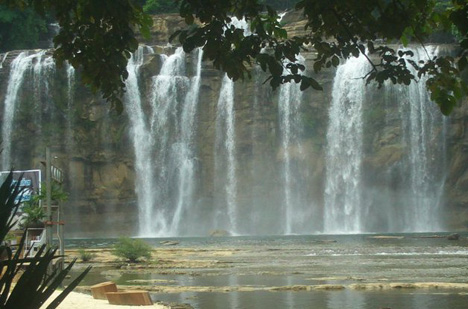 Tinuy-an Falls is a must visit destination for every outdoor enthusiasts who love to see the beauty of nature at its magnificence. There is no need for trekking at the end of the road in going there lies this magnificent beauty of the Tinuy-an Falls. Explore this beauty. There's more to see.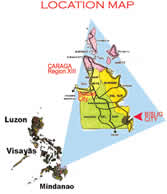 Tinuy-an Falls @ Wikipedia
Tinuay-an Falls in Bislig City
Tags: Philippines