Archive for the 'Internet' Category
Thursday, August 4th, 2011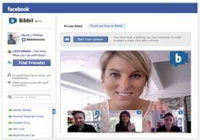 The world's largest online network with over 750 million users, Facebook launches group and video chat features!
Facebook CEO Mark Zuckerberg announced the new features at a press conference.
The video chat in cooperation with Skype is now available and easy to operate.
With just one click the function can be activated. Users do need a camera and a microphone at the PC.
Another new feature is the ability to chat with multiple friends. According to Zuckerberg, Facebook has worked on the changes about half a year.
Thursday, July 21st, 2011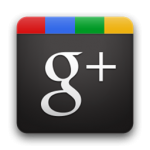 Facebook dominates with about 700 million users the social networking market. Now Google launched with Google+ a project what looks at first glance like a better Facebook. Will Google+ become a serious competitor to Facebook?
As usual the company launched Google+ initially in an early test version, but this time without the otherwise typical beta-lettering. Who wants to use Google+ can be put on a waiting list. This is flanked by a near-launch presentation to send along with small videos that are fueling the interest.
(more…)
Monday, July 11th, 2011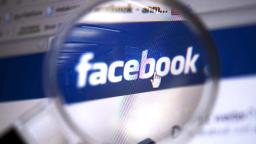 Facebook is coming under fire for a feature that uses facial recognition software to allow members to tag pictures of their friends on the social network.
The "Tag Suggestions" feature made its debut on Facebook in the United States six months ago but has drawn renewed attention this week after the social network began rolling it out to other countries.
(more…)
Monday, June 13th, 2011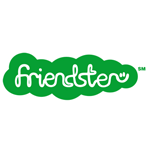 Back when Facebook was a mere seed in the mind of Mark Zuckerberg — or the Winklevoss twins, depending on whose side you are on — Friendster was all the rage.
To the younger 'uns who've never been, Friendster was the virtual hangout for everyone, and it pioneered the social network that Facebook has become famous for.
(more…)
Tuesday, April 26th, 2011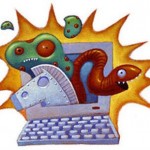 "WOW Now you can see who is looking at your profile!" – So or simular posts and events circulating now on Facebook in large numbers. Friends invite the users to use a feature to see who has visited their profiles. The goal of these messages is always the same: The receiver will click a link that lures in a trap.
(more…)
Monday, February 28th, 2011

Podcast means producing and publishing audio and video files over the web in a specific format. The term podcasting is derived together from the name of the MP3 player "iPod" and the word "broadcasting". Podcasting works with all standard MP3 players. (more…)
Wednesday, February 23rd, 2011
Microsoft announced Monday that Facebook chat is now available to Hotmail users worldwide, wherever Facebook has a presence.
Microsoft first added Facebook chat to Hotmail back in September, but at that point it was only available in six regions. Several weeks ago, the feature went global via Windows Live Messenger, and it is now available everywhere via Hotmail, too. (more…)
Thursday, February 17th, 2011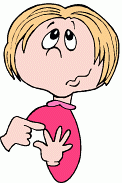 If you have your WordPress blog of course you like to know also more about statistics. How many visitors your blog had today, how many yesterday or last week etc. The solution for this and more is the Plugin "Count per Day".
The developer of "Count per Day", the German Tom, stated it is "a simple counter". Well, simple to install, simple to handle, but the plugin is really a great tool and not just a "simple counter".
It shows optional also where your visitor coming from, which pages and articles has how many reads and a lot more.
"Count per Day" is a must-have-plugin for WordPress. It can be downloaded here. And for help, suggestions or other concerns visit the plugin page of the developer and leave a comment.
Friday, February 11th, 2011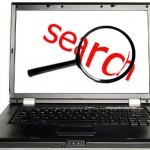 SearchStatus is a toolbar extension for Firefox and SeaMonkey that allows you to see how any and every website in the world is performing. Designed for the highly specialised needs of search engine marketers, this toolbar provides extensive search-related information about a site, all conveniently displayed in one discreet and compact toolbar.
For every site you visit using, SearchStatus lets you view its Google PageRank, Google Category, Alexa popularity ranking, Compete.com ranking, SEOmoz Linkscape mozRank, Alexa related links and backward links from Google, Yahoo! and MSN. This combined search-related information means you can view not only the link importance of a site(according to Google and Linkscape), but also its traffic importance (according to Alexa and Compete), so providing a balanced view of site efficacy.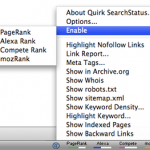 The SearchStatus Mozilla Firefox/SeaMonkey extension appears unobtrusively at the bottom of the browser on the status bar.
If you choose to view backward links for a particular page, they open in new tabs in the same browser window. Disable the automatic PageRank, Alexa, Compete or mozRank queries and they fold away from view.
Conclusion: A useful extension and indispensable for web marketing experts.
Thursday, February 10th, 2011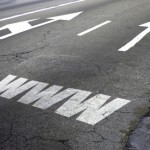 While working on various web projects we also use free hosting for both projects with static pages as projects with WordPress and plugins. The following is a brief overview of our experiences which some webmasters may help if one is looking for free web hosting.
000webhost
http://www.000webhost.com
Account has been activated only on request after 2 weeks
WordPress is not running
In research, other negative experiences found
Award Space
http://www.awardspace.com
WordPress is not running
CWahi
http://www.cwahi.net
WordPress is not running
CwCity
http://www.cwcity.de
very good performance
No major problems with WordPress and Plugins
Funpic
http://www.funpic.de
for dynamic projects conditional suitable
WordPress runs with limitations, but some plugins do not work
Lima City
http://www.lima-city.de
respectable performance
WordPress runs, with most of the plugins no problems
Ohost
http://www.ohost.de
for dynamic projects conditional suitable
WordPress runs with limitations, but some plugins do not work
Xtreemhost
http://www.xtreemhost.com
good performance for static Web projects
major problems with plugins in WordPress
And the winners are:
CwCity (highly recommended)
Lima-City (recommended)
Do you know other free host? What experience have you had? We welcome your comments.