Archive for the 'Social Networks' Category
Thursday, August 4th, 2011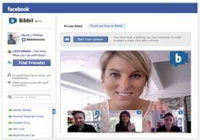 The world's largest online network with over 750 million users, Facebook launches group and video chat features!
Facebook CEO Mark Zuckerberg announced the new features at a press conference.
The video chat in cooperation with Skype is now available and easy to operate.
With just one click the function can be activated. Users do need a camera and a microphone at the PC.
Another new feature is the ability to chat with multiple friends. According to Zuckerberg, Facebook has worked on the changes about half a year.
Thursday, July 21st, 2011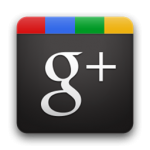 Facebook dominates with about 700 million users the social networking market. Now Google launched with Google+ a project what looks at first glance like a better Facebook. Will Google+ become a serious competitor to Facebook?
As usual the company launched Google+ initially in an early test version, but this time without the otherwise typical beta-lettering. Who wants to use Google+ can be put on a waiting list. This is flanked by a near-launch presentation to send along with small videos that are fueling the interest.
(more…)
Monday, July 11th, 2011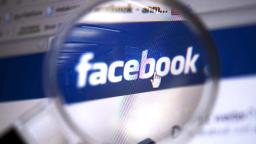 Facebook is coming under fire for a feature that uses facial recognition software to allow members to tag pictures of their friends on the social network.
The "Tag Suggestions" feature made its debut on Facebook in the United States six months ago but has drawn renewed attention this week after the social network began rolling it out to other countries.
(more…)
Monday, June 13th, 2011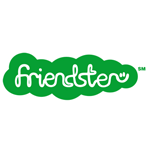 Back when Facebook was a mere seed in the mind of Mark Zuckerberg — or the Winklevoss twins, depending on whose side you are on — Friendster was all the rage.
To the younger 'uns who've never been, Friendster was the virtual hangout for everyone, and it pioneered the social network that Facebook has become famous for.
(more…)
Tuesday, April 26th, 2011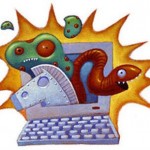 "WOW Now you can see who is looking at your profile!" – So or simular posts and events circulating now on Facebook in large numbers. Friends invite the users to use a feature to see who has visited their profiles. The goal of these messages is always the same: The receiver will click a link that lures in a trap.
(more…)
Wednesday, February 23rd, 2011
Microsoft announced Monday that Facebook chat is now available to Hotmail users worldwide, wherever Facebook has a presence.
Microsoft first added Facebook chat to Hotmail back in September, but at that point it was only available in six regions. Several weeks ago, the feature went global via Windows Live Messenger, and it is now available everywhere via Hotmail, too. (more…)
Tuesday, February 1st, 2011
Facebook, the social network, is introducing its Places Deals service in several key European countries and Canada, allowing marketers to send tailored offers to mobile phone users. Places Deals, being launched in Canada, Germany, Italy, France, Spain and the UK, promotes discounts and incentives from retailers, restaurants and similar outlets to nearby Facebook members using wireless handsets.
It was unveiled in the US during November 2010, attracting organisations like H&M, Macy's and Gap, and is accessible via iPhone, iTunes and Android apps. "The wisdom of friends has taken over from the wisdom of crowds, through a highly personal experience in the real world," Emily White, Facebook's director of local, told the Guardian.
"Facebook local enables users to take that Facebook identity out and about … Places is the 'where' to 'what am I doing' and 'who am I with'. And it allows businesses to start joining the conversation."
"Doing Deals does drive 'liking' of pages. Over time that relationship will become more explicit."
In Germany leveraging this opportunity – which is currently available to clients for free – are Cinemaxx, Vapiano, Esprit, Benetton, Douglas, Gravis and the soccer club Bayern Munich. Benetton will donate €2 for every check-in to a technology center in Kenya.
According to Ian Maude, head of internet at research firm Enders Analysis, Facebook's strategy should prove particularly profitable, as it merges the benefits of popular alternative properties. "This move is a no brainer for Facebook. Places Deals is a combination of Foursquare meets Groupon," he said. "It is the company's first major move into mobile, discounts and location based advertising. I think this has the potential to be a smash hit for them."
But White suggested Facebook's latest package is set to occupy an untapped position in the market. "I don't think this will kill Groupon," she said. "It is very different from Groupon's offering today and takes advantage of the unique platform Facebook has. "We don't want to kill Groupon, they have been an amazing partner on a number of fronts."
The localisation of Facebook's marketing services may also heighten its rivalry with Google, which has effectively monetised the long tail of advertising over recent years via search ads.